Being a house owner means that we're now having to learn how to do DIY. Last year, we worked on the front bedroom, which was a nasty shade of monkey shit brown and was offending our eyes on a daily basis. It was, without a doubt, a learning experience, but we got there in the end: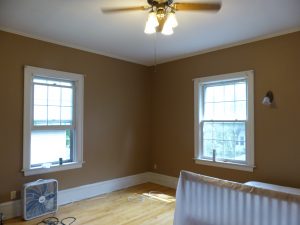 Sanding down the lumpy bits, we found some cracks…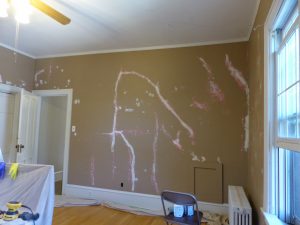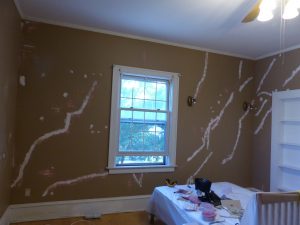 Some of which were quite big…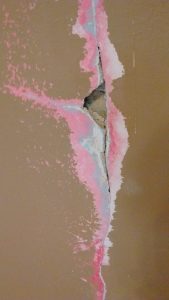 We also found lots of pin holes…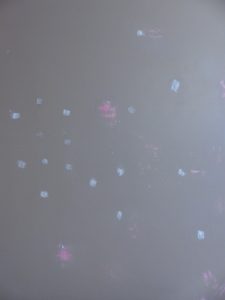 Having filled and sanded and filled and sanded, we primed…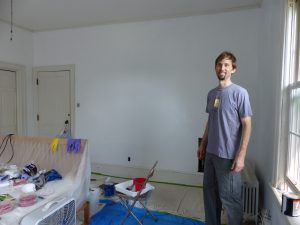 Twice. And then we painted. Twice. And ended up with…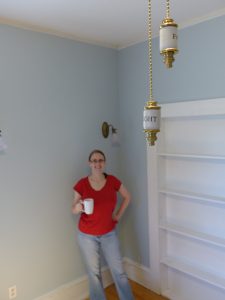 We do still have some stencilling to do, but overall, I think this is quite an improvement!
{ Comments on this entry are closed }