About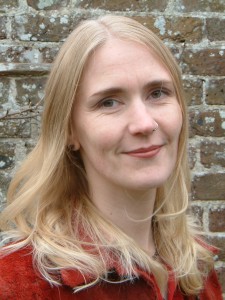 I'm Suw Charman-Anderson, a writer, journalist, blogger, campaigner, cat owner, dysgwraig Cymraeg (Welsh learner) and lapsed geologist. I'm @suw on Twitter for as long as it exists and am @suw@wandering.shop on Mastodon as often as I remember it exists.
I'm currently working on a comedy drama short film about ecologists working in the field which has been commissioned by the University of York, a six-part urban fantasy TV series spec script, a YA novel, and a novel about a global pandemic (which I finished that just in time to get gazumped by reality, so these days it's just sort of sitting there, lurking at me).
I publish two newsletters:
Why Aren't I Writing?, which takes a look at all the various reasons we might find ourselves not writing when we'd rather be putting pen to paper with the aim of helping subscribers overcome (or find a way around) their blocks.
Word Count, a compilation of interesting stuff to do with writing, reading, TV and film, and which includes updates on my own writing journey plus an obligatory cat photo. All subscribers get my free urban fantasy novella, The Gates of Balawat. 
I began writing professionally as a freelance music journalist in the late 90s, contributing to the Melody Maker and various trade magazines. I started writing about technology in the early 00s, and have written about social media, technology and digital rights for The Guardian, CIO Magazine, .Net Magazine, First Post, Computer Weekly, and Linux User & Developer, and about publishing and crowdfunding for Forbes.
In 2010, I self-published my first novella, Argleton, the story of a two friends who go in search of an unreal town which appears in an online map but doesn't actually exist. By searching for the reality in this virtual anomaly, they set in motion a chain of events that takes them to places they didn't know existed… and which perhaps don't. You can read more about Argleton here.
I wrote my second novella, Queen of the May, in 2011. Every year, on May Day, a young woman is stolen away by the faeries to become their Queen for a year. This year, though, the faeries have bitten off more than they can chew. Shakti Nayar will do whatever it takes to get her own life as a botanist back. As she struggles to work out how to get home, she uncovers Faerie's dark secret and finds that she is not the only human who needs saving.
I've also written short stories, edited two anthologies of biographies of women in science, technology, engineering and maths (STEM), and written hundreds of blog posts.
In 2009, I founded Ada Lovelace Day, an international celebration of women in STEM, which raises women's profiles and creates new role models to encourage girls and women to study and pursue careers in STEM. Ada Lovelace Day is held every year on the second Tuesday of October. Thanks to the pandemic and energy crisis, the funding for ALD dried up last year, but I'm currently in the middle of a rescue effort.
In 2005, I co-founded the Open Rights Group, a digital rights campaigning group. As its first Executive Director, I prepared our response to the Gowers Review of Intellectual Property and gave evidence on digital rights management to the All Party Parliamentary Internet Group.