Now I've finished the second tutorial video, I've moved on to a diagram of the strokes from Wikipedia, that source of infinite knowledge.
I have so far done héng (Days 4, 5, 8), shù  (Day 10), dian (Day 11), wan (Day 12) and nà (Day 13), so today is tí.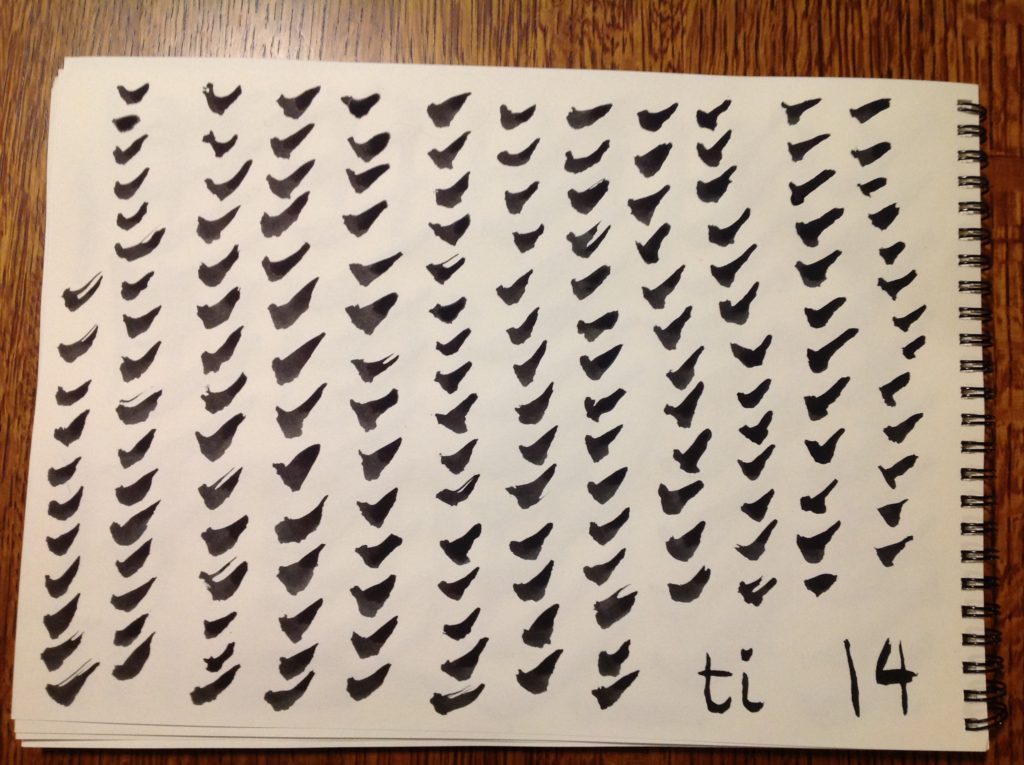 It's really hard to get the nice round beginning to the stroke, though the tail off is a bit easier. Still, I'm doing better than I was on Day 1. I've got pie and gou to do, and then I'll try the whole character yong, which means "forever" or "permanence".
I was thinking, though, about why I'm doing this. I'm not learning any of the East Asian languages that use Chinese Hanzi characters, nor do I have the time or interest to become expert enough to use these techniques for art. It's more the process of learning to control the brush and make nice marks on a page. There's a state of flow you get into when you're really focusing on something, when you're doing something repetitive, that is very soothing and enjoyable. I don't get much of that satisfaction usually, so this is just a really lovely experience.