Last year, Kevin and I cleared a parasitic vine off our concord grape, and in August ended up with more grapes than we knew what to do with. So we froze them.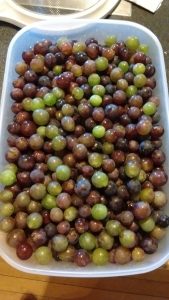 Having pruned our vine, this year it's looking like a bumper crop so I thought we had better take the 2.7kg of grapes we'd frozen and do something with them. Like turn them into jam.
Well, it seems like the internet is not in agreement with regards to how to make jam, so I averaged out some recipes, included the lemon juice for acidity and the butter for reducing foam and spent the afternoon boiling jars and simmering grapes.
The result is ten (and a half) jars of the most fabulous grape jelly I think I've ever tasted.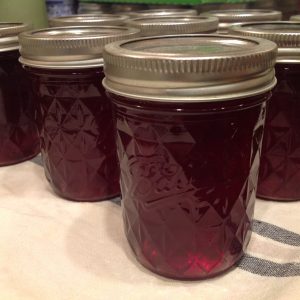 It's currently cooling, and then I'll test for airtightness. But oh my word, it tastes amazing! I never really understood the whole making jam thing, but now I really do!
{ Comments on this entry are closed }