Today is the first day of Crochet Month, aka February, during which I'll e attempting to learn new crochet stitches and trying not to get confused between UK and US terminology. This latter point is non-trivial, because the same terms mean different stitches depending on whether you're talking in American or British English. Often, it doesn't really matter – I've crocheted an entire shawl with the "wrong" stitch but it came out lovely so I don't care. But if you're learning new techniques, then getting the stitch right is important. I've got a diagram at the bottom of this post that explains the differences.
Thanks to Pinterest, I have found two blog posts that I'll be using to provide me with links to stitch instructions, one from Sewrella and one from IdealMe. The list of stitches is:
Harlequin
Block
Cluster
Waffle
Icicle
Cable
Grit
Spike
Crossed double crochet
Boxed puff
Bobble
Moss
Zig-zag puff
Star
Griddle
Tulip
V double crochet
Ribbed half double crochet
Daisy
Side saddle
Picot single crochet
Shell
Crossed half double
Diamond
Puff
Lemon peel
Popcorn
Triple crochet loop
Wave
Arcade
Crossed ripple
Primrose
Single crochet chevron
Granny spike
That's a lot more stitches than I can fit into 28 days and, indeed, I don't know how much of one stitch I will get done per day, as crochet isn't a fast craft. I had initially thought that I would do a 12 cm square of each stitch, but I don't think that's realistic.
My first stitch is puff stitch (videos below). It's pretty easy, and works up relatively quickly, and creates a really nice effect. I did learn that it's best to start with a foundation row with an odd number of stitches, otherwise you end up with an left-over stitch at one end. Also, with the cotton yarn I'm using, the foundation row needs to be a bit looser than normal, perhaps done with a larger hook because the puff stitch, well, puffs out. Very easy stitch, though, definitely one I'll use again!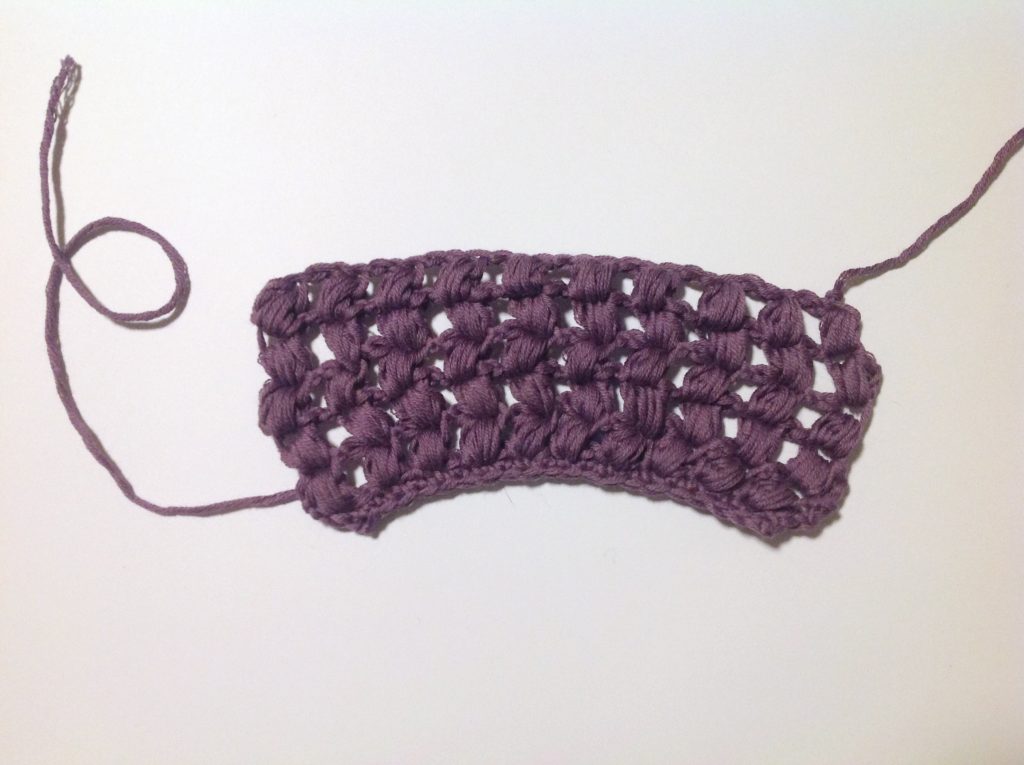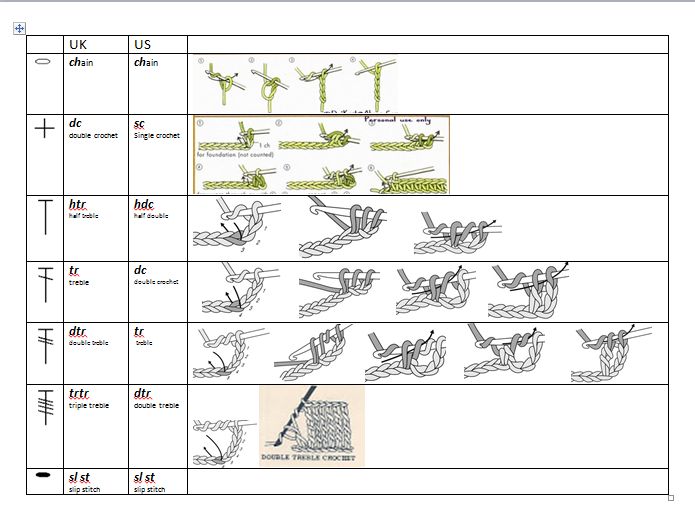 .÷÷÷÷÷