I can't quite believe it, but I've started my Christmas shopping early this year. I mean, it's only just October and we haven't even had Hallowe'en yet, but already I'm looking for presents for people. This is mainly because of the knock-on effects of recent strikes by Royal Mail workers which have resulted in a huge backlog of mail, delaying many items. The strikes haven't been well covered by the media, who mainly seem to want to just bash the strikers, so it's hard to say where we're at, but there is a chance there will be more strikes and that could make Christmas shopping online quite hellish.
I have decided this year to buy as many of my presents as possible from Folksy, a new shopping site for artists and crafters. I really like the idea that when I spend 25 quid on something from Folksy, I know that the vast majority of that money is going to end up in the pocket of the person who made the item. Just 20p goes to Folksy, and PayPal take their fees, but the rest helps the maker have a better Christmas themselves.
There is some absolutely wonderful stuff there too. Browsing last night, I saw just a fraction of the items for sale, but favourited a whole bunch as possible presents. All I have to do now is marry up the things I've seen with the people I need to buy for.
There's this Raku bowl, by Jude Allman.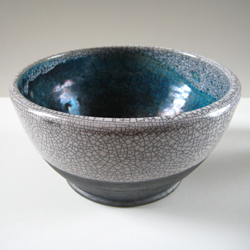 Or this cashmere scarf, by Ellens Knitwear.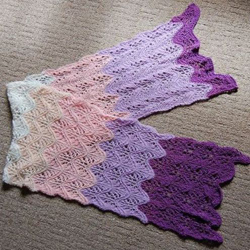 Honestly, I could spend my Christmas budget several times over without even breaking a sweat.
Of course, I have my shop on Folksy too and I'm hoping that I'll sell enough jewellery there, either through people buying what's in the shop already or ordering a custom-made piece, that I'll have enough in my PayPal kitty to cover my shopping spree.
So if you want to support British artists and crafters and help them to have a wonderful Christmas, do think about buying handmade presents. And if you find things you like on Folksy, do tell your friends!
{ Comments on this entry are closed }