Herewith my second round of finished projects!
The colour work blanket had originally been intended to be one for our bed, but I chose the wrong yarn. The acrylic might be cheap and cheerful, but each square rolls up into a tube which is just far too annoying. So I downgraded it to a little blankie for the kitties, and finished it up with an i-cord join between squares and an i-cord edging.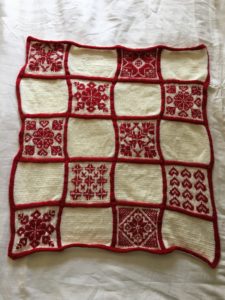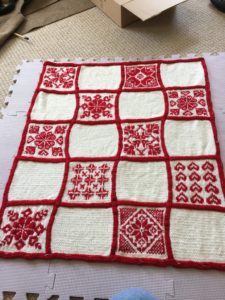 The blanket is currently on Kevin's grandma's rocking chair.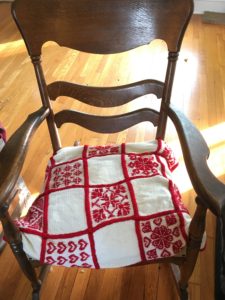 I then ran out of knitting to do, which was tragic, so I whipped up a pair of cuffs for next winter. The pair I have, in baby alpaca, got a lot of wear last winter, keeping that bit between my coat sleeve and my gloves warm, so I wanted a second, slightly longer pair with a slit for my thumb.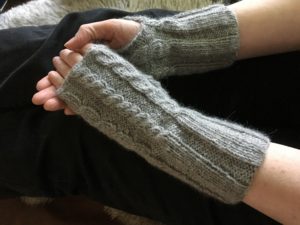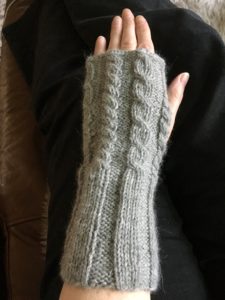 I have to say that I really like them, and they'll be great for cooler days when full gloves aren't necessary.
Since my last update, I have also made progress on two picture frames and the chest of drawers, all of which only have minor things left to do on them. And I restarted work on the Knight & Snail embroidery, which I'm hoping to finish by July when I want to take it to the UK to give to my friend.
It feels very good to get two projects finished, and four more progressed!
{ Comments on this entry are closed }